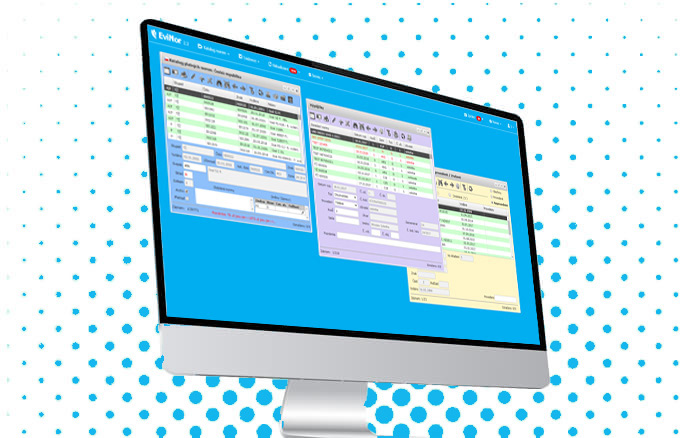 Register of standards and their users
Detailed register of standards which shall check efficiency of standards instead of you.
Easy to adjust.
User friendly.
Top support and professional help.
Unique application.
Do you want more information?
You can view detailed specification describing what EviNor is and how it can help you. Or call us at +420 566 621 759 and we will be glad to explain it to you. We are looking forward to you!
In EviNor, there is no limitation on documents you want to register (manage). The application contains information on nearly 1 000 000 standards, but you may also register your own standards, or other documents important for you.
We have prepared some guides and exemplary videos for you which will teach you how to use EviNor efficiently. You may use on-line chat, too.


Do you use many standards for production, calculation, designing and making business. The application shall check efficiency of standards instead of you. You will not lose your time by searching for the force of standards in numerous sources, anymore.
In the application, you can register standards for each user. After update, the users will receive an email saying which of their standards have been changed, or cancelled (including substitutes).
EviNor will help you make your documents, and products in accordance with the effective standards. EviNor will automatically notify you on each announced change.
To launch the application, you must only have an updated web browser, e.g. Chrome, Torch, FireFox, Opera, Edge. So you need not install anything.
You will not forget anything with EviNor. We do regular updates to keep your data up-to-date. Updates are done nearly every day.


You may use the application in your company from any computer connected to the Internet. You need not install anything.
Try demo version.
Screens of application
See the screens of EviNor. We recommend you signing the demo version which is free of charge for 14 days. Demo version sign-up.
Reviews
Have a look at what EviNor users wrote about us.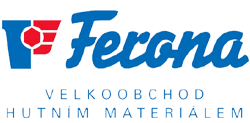 Being a trading company, or rather a trading-producing company today, Ferona uses reference to relevant standards in material specifications, of course. However, this area shows very intensive development. The most significant change occurred by the Czech Republic entering CEN (European Committee for Standardization), which happened before joining EU. By this step, CZ joined European principles of standardization and continuous adoption of European standards (EN, EN ISO) into ČSN system which was the prerequisite for CZ to take a relevant place in the uniform European market.
Adjustment to new conditions was not an easy task or any company, and neither it was for Ferona. It was necessary to familiarize with the system of adopted standards and their use in business. Company Normservis largely helped us with their EviNor software product which enables to access up-to-date information on efficiency or update of standards. This SW also provides information on register of our own archive of standards and other documents. Normservis, which we have cooperated with since their start in the market, keep extending the scope of information provided by this SW. We also appreciate their fast and helpful approach when solving our individual requests.
We consider EviNor to be a unique tool which does not have a relevant competitor in CZ and we would hardly do maintenance of information, which we see as necessary for our business, without that.
Ing. Jiří Černý Ferona,a.s. – wholesale with metallurgical material

As we have used EviNor for more than twenty years, we can truly say that it is a useful and very user-friendly product. NORMSERVIS s.r.o. work at top professional level, their employees always flexibly and willingly react to requirements and requests of users and resolve everything operatively and constructively.
Miluše Brzuchanská Třinecké železárny, a.s.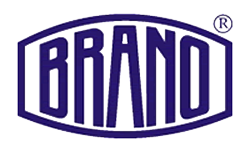 We use EviNor application by NORMSERVIS s.r.o. in Brano a.s. every day. It contains database of standards of many countries, and it also allows transparent management of standards, registering of standards borrowed by each user and fully automatic sending of information on changes or substitutes of standards. Among others, we appreciate implementation of brand-new function "History of withdrawn standards" and very user-friendly environment of web version application. We can highly recommend using EviNor.
Ing. Lukáš Bittner Manager of standardization BRANO a.s.

I appreciate comfortavle controlling, as well as the possiblity of retrieving up-to-date information on Czech standards and on standards wirtually from all the world, including their links. The application is very user-friendly, one can still know the status of standards at one's own store and the status of all the lendings for other users. NORMSERVIS s.r.o. regularly update Czech as well as international standards, so it is not possible that one owns, even unintentionally, a withdrawn standard. Furthermore, I appreciate continuous development and improvement of program environment, including taking users' feedback into account. I would like to highlight that because such relation to users is not taken for granted.
Lubomír Šlesinger Siemens Electric Machines s.r.o.

We have used EviNor for many years and we have been satisifed with it for the whole period. It is absolutely satisfactory for us for management and procurement of technical standards in ŽĎAS, a.s., including national as well as foreign standards. We found crucial that the single databases of standards contained in v EviNor jare updated monthly and the whole update system is linked to s archive and to borrowings of standards. All of that and many other functions save us much time and simplify our everyday work. If some functions are needed to be added, etc. NORMSERVIS workers has always helped us.
Workers of Technical service ŽĎAS, a.s.
Try free of charge for 14 days
Test EviNor free of charge for 14 days. Demo version is only different in number of records which might be found. Signing of the demo version is really easy.